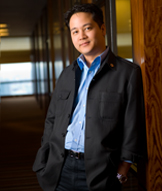 Our vision is to build, grow and sustain significant and outstanding businesses that serve our stakeholders - something we have been doing since 1913, over three generations.
PT Sampoerna Strategic is an Indonesian conglomerate firmly committed to maintaining and nurturing our business and philanthropic legacy to the nation.
Our Business
We are currently represented in five industry sectors: agriculture, finance, property, telecommunications and timber. We oversee the growth of each business to be recognized as a respected player, significant player in our chosen sectors:
In 2011, PT Sampoerna Agro Tbk. (SGRO), a leading producer of crude palm oil (CPO) and palm kernel in Indonesia, received its first certificate from Roundtable of Sustainable Palm Oil (RSPO) for a company subsidiary in South Sumatera. With total RSPO certification in mind, work is underway on additional certifications for a number of our other subsidiaries. We will also continue to develop the plantation area in South Sumatera and West Kalimantan.
Our micro-finance business, known as "Sahabat" was launched in 2009 – a unique and dedicated cooperative which focuses on empowering micro and small business segments, youth entrepreneurs, and women. As of December 2010, "Sahabat" has empowered more than 5,000 people and contributed to improving the local economy in 14 cities across Indonesia. In 2011, we obtained approval from Bank Indonesia on acquisition of PT Bank Dipo Internasional and the integration process is currently underway.
Acquired in 2005, Sampoerna Strategic Square has become a focal point where classical architecture meets refined, quality touches and grand design. A combination of advanced technology, comprehensive infrastructure, and attention of the natural ecology has earned our building multiple awards and outstanding recognition.
Samko Timber Ltd., a leading processed timber products company in Indonesia, is executing a strategy to ensure sustainable timber supply by starting to develop plantation forest. Its manufacturing facilities spread across the islands of Java, Sumatera, Kalimantan and Sulawesi, produce a range of timber products in various grades, sizes, thicknesses and appearances.
Our People
Our people have varied talent and come with diverse experiences and cultural backgrounds to work together to grow the businesses and contribute to the community.
Our Commitment
In the complex business environment we live in today, we have committed to focus on empowering people and preserving the environment so we can continue to grow sustainably. We believe our philosophy Anggarda Paramita (Towards Excellence) will provide pathways for us to consistently add value to the community and to the nation.
Sincerely,
Michael Sampoerna