News » Sustainable Discovery

Tuesday, 04 November 2014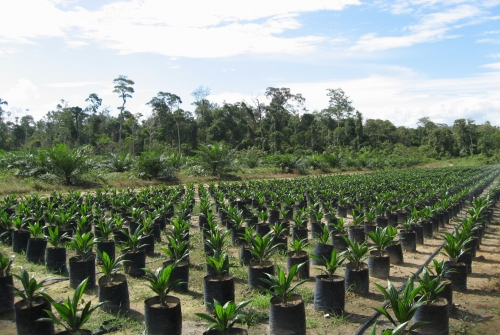 Jakarta, 30 October 2014 – PT Sampoerna Agro Tbk and subsidiaries ("Sampoerna Agro" or "the Company") released its unaudited financial and operational results for the nine months ending in 30 September 2014 ("9M14").
Sampoerna Agro posted revenue amounting to Rp2,482.88 billion in 9M14, or 72% higher than the same period in the previous year ("9M13"). The increase was largely attributable to higher sales contribution from CPO and PK, which if combined, amounted to Rp2,361.52 billion, or 95% of total revenue. Starting with CPO as the top contributor, average selling price and sales volume in 9M14 over 9M13 rose by 29% and 34% respectively. PK contributions also climbed owing to 65% higher selling price and 25% more sales volumes.
Aside from rising financial performance, both plantation regions in Sumatra and Kalimantan also booked strong operational growth. For instance, FFB production volume within the same period managed to increase sizably from 804,341 tons in 9M13 to 1,170,422 tons in 9M14, or 46% higher because FFB output from Sumatra reached 46% higher while Kalimantan booked 44% more output.
Strong FFB output growth was further enhanced by improving oil extraction rates in Sumatra and Kalimantan estates during the same period as a result of some intensification efforts within the past couple years. Hence, total CPO output for the Company climbed 55% higher in 9M14 from 158,863 tons in 9M13 to reach 245,573 tons in 9M14.
We are also pleased to announce that Sampoerna Agro is in the process of introducing four new variants of DxP Sriwijaya seeds through PT Binasawit Makmur. The new variants means that existing portfolio that the Company produce will grow to become ten various types. These new variants, once certified, could be the first semi clone seeds to be introduced in Indonesia. It took around eight years of research activities to discover these semi clone seeds considering that initial work dated back from 2006 when progeny tests were conducted within our 540-hectare seed garden in South Sumatra.
Main benefits of using the new semi clones include 10%-15% higher productivity on top of the current superior seeds and a relatively more uniformity in plant performance. At this time, Management has already initiated field preparations to use these semi clone variants for own expansions as early as 2015. The discovery is another testament by Sampoerna Agro towards sustainability not for the Company alone but also for the industry as a whole.