News » Volume Recovery

Wednesday, 30 July 2014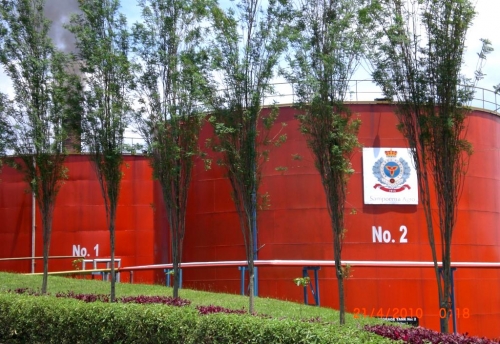 Jakarta, 23 July 2014 – PT Sampoerna Agro Tbk and subsidiaries ("Sampoerna Agro" or "the Company") released its unaudited financial and operational results for the six months ending in 30 June 2014 ("6M14").
Production volume in recent months has improved significantly. As a result, FFB output for the Company within 6M14 reached 691,942 tons, or 37% higher than same period last year. The achievement was primarily attributable to South Sumatra estates that produced 460,837 tons of FFB in 6M14, or 31% higher than same period last year. By way of information, the region still booked 31% year-on-year drop in output as of first quarter of 2014 but FFB harvest recovered pronouncedly in subsequent months reaching 307,656 tons in 2Q14, or 101% higher than 1Q14 figure.
Meanwhile, Oil palms from Kalimantan estates continued to yield sizable harvest well into the 2Q14 that saw its production rise further by 6% versus the already high 1Q14 figure. Within 6M14, Kalimantan estates produced 231,104 tons of FFB, or 51% higher than 6M13.
Another commendable accomplishment was in the form of better extraction rates while processing the fruits at the mills. This led to an even higher growth rate in CPO output which managed to climb 43% to 142,045 tons in 6M14 versus 99,459 tons in 6M13.
Nonetheless, global CPO trading price in Malaysian markets has been visibly trending down throughout 2Q14 to average Rm2,576 per ton between April till June 2014, or 4% lower than 1Q14. However, CPO still managed to trade 13% higher in year to date June 2014 with average trading price amounting to Rm2,633 per ton, versus Rm2,325 per ton in 6M13.
Within the first six months of 2014, Sampoerna Agro was able to book Rp1,455.81 billion in revenue, or 44% higher than the same period last year. The increase was largely attributable to higher selling prices across the Company's mainstay products. For instance, CPO which contributed 81% of total revenue, was sold at an average price of Rp8,865 per kg in 6M14, or 38% higher than 6M13. Average selling price of PK soared even higher, reaching Rp5,799 per kg, or 98% above last year's figure. During the same period, PK contributed 12% to total revenue.