Event » Sampoerna Olympics 2014

Friday, 04 July 2014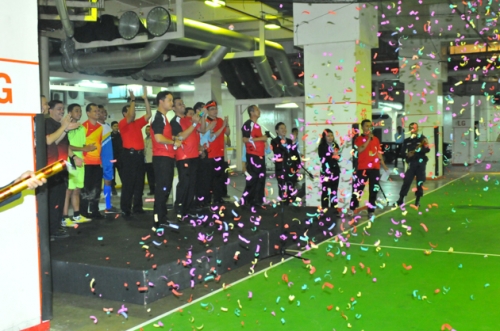 The highly anticipated sports tournament for employees of Sampoerna Group, the Sampoerna Olympics, was successfully held from 28 April to 25 June 2014. The two months event involved 75 teams and 16 players, which are employees from Sampoerna Business Units.
The opening ceremony took place on futsal field and was attended by representatives from all Business Unit. Bapak Michael Sampoerna and the Senior Management team had the opportunity to kick start the event. The purpose of the event was to strengthen bonding between employees of various business units, to play fairly and to celebrate togetherness as one Sampoerna big family.
During the competition, 8 sports were held, namely: Futsal, Badminton, Table Tennis, Volley Ball, Basket Ball, Chess, Billiard and Bowling. Winners are awarded with medals and trophies, presented on 27 August.